XH8-30 JUMBO BAG RIBBON LOOM (Zhakou belt)
Key word:XH8-30 JUMBO BAG RIBBON LOOM (Zhakou belt)
Product overview:Uses and features:This model is mainly used to produce bagging belts for bagging and ton bagging. This machine has the characteristics of fast webbing speed and many production lines. And with our companys special design of the special strapping machi…
Details
Photo gallery
Customer
Video
Flash Demo
Project
Uses and features:
This model is mainly used to produce bagging belts for bagging and ton bagging. This machine has the characteristics of fast webbing speed and many production lines. And with our company's special design of the special strapping machine for the strapping machine, the braided strap and the strap are completed at one time, which improves the work efficiency and fills the gap in the industry.
The main technical parameters: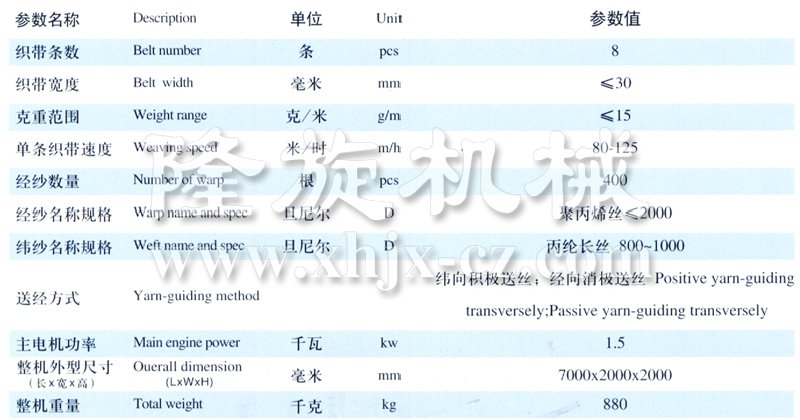 There are no relevant cases yet...