XH-SJYL PLASTIC MONOFILAMENT EXTRUSION LINE
Key word:XH-SJYL PLASTIC MONOFILAMENT EXTRUSION LINE
Product overview:The XH-SJYL round wire drawing unit is designed for high strength sling monofilaments.The unit adopts frequency conversion control, electromagnetic heating, circulating water, high efficiency, low energy consumption, easy operation, and one machine fo…
Details
Photo gallery
Customer
Video
Flash Demo
Project
The XH-SJYL round wire drawing unit is designed for high strength sling monofilaments.
The unit adopts frequency conversion control, electromagnetic heating, circulating water, high efficiency, low energy consumption, easy operation, and one machine for normal operation.
High-strength round wire slings conform to the international market trend, environmental protection and energy saving, and the market prospects are more and more broad.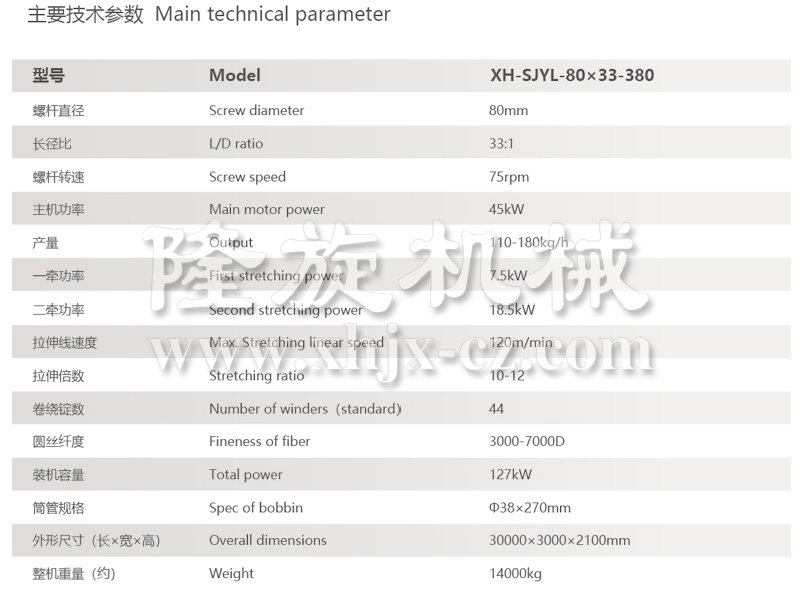 There are no relevant cases yet...