XHRQ-2200 AUTOMATIC JUMBO BAG CUTTING MACHINE
Key word:XHRQ-2200 AUTOMATIC JUMBO BAG CUTTING MACHINE
Product overview:• It integrates standard functions such as automatic winding, rectification, gauge length, round knife cutting, cross cutting, rounding, straight knife cutting and feeding.• PLC centralized control system, color man-machine interface, setting data, …
Details
Photo gallery
Customer
Video
Flash Demo
Project
• It integrates standard functions such as automatic winding, rectification, gauge length, round knife cutting, cross cutting, rounding, straight knife cutting and feeding.

• PLC centralized control system, color man-machine interface, setting data, display, and recording at a glance, correct and easy to operate and use.

• Imported servo control cloth length, high precision and fast speed.
• Applicable to all kinds of eager requirements for the base of the container bag, the cutting of the sheet cloth, and the bottom, cover and mouth cloth of the bag.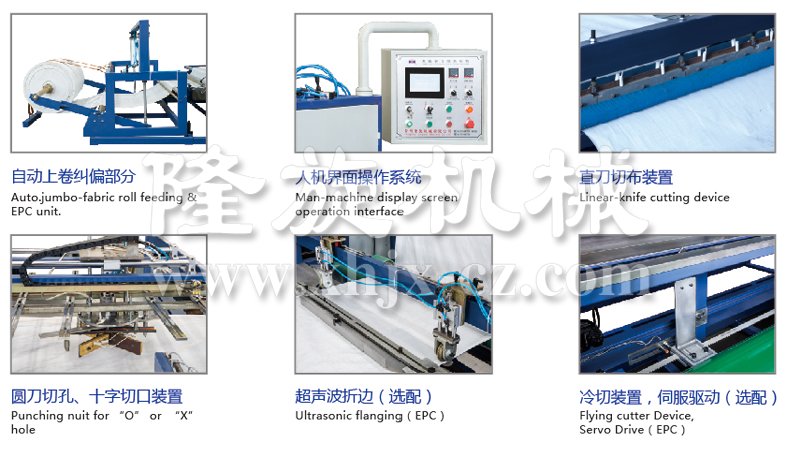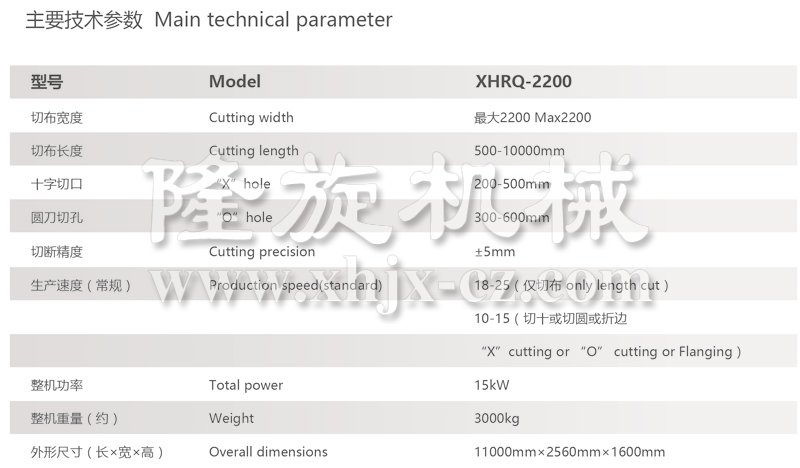 There are no relevant cases yet...