XHG2-110 JUMBO BAG RIBBON LOOM
Key word:XHG2-110 JUMBO BAG RIBBON LOOM
Product overview:Uses and features:This machine is a heavy-duty strapping machine with the characteristics of "Xinghe". It is a special equipment for producing slings and shrouds on container bags. It has fast speed, low energy consumption, stable operation, low noi…
Details
Photo gallery
Customer
Video
Flash Demo
Project
Uses and features:
This machine is a heavy-duty strapping machine with the characteristics of "Xinghe". It is a special equipment for producing slings and shrouds on container bags. It has fast speed, low energy consumption, stable operation, low noise, less wearing parts and automatic program. Strong, sensitive and reliable, and welcome to the vast number of manufacturers to buy.
The main technical parameters: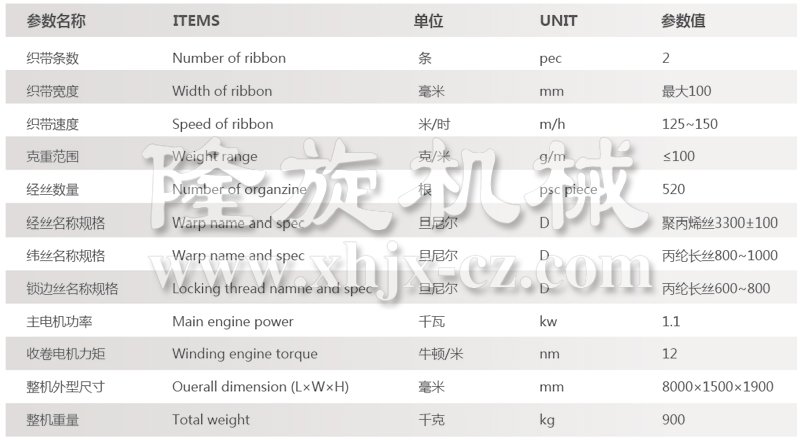 There are no relevant cases yet...